Dot
---
Dot is my third Border Collie pup. I have started training her a little with sheep, and everytime I take her, I am leaving the field amazed and happy with her. I feel confident that she has got more control over the sheep now at 8 months old, than many grown up dogs.
Dot as pup in Holland. This is how I first saw her in an email.


This Dot in her new home in Denmark, looking out in the garden from the terrace.


Dot in the garden.


Dot relaxing on my mothers lap ;-)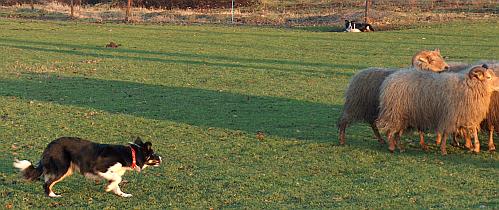 This picture is from Emlichheim December 2003, showing one of Dot's first contacts with the sheep. She had a nice style and held a good distance right from the start, and she is not afraid to go nose to nose with the sheep if they don't move.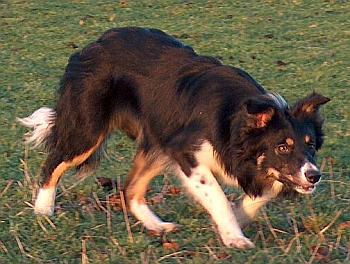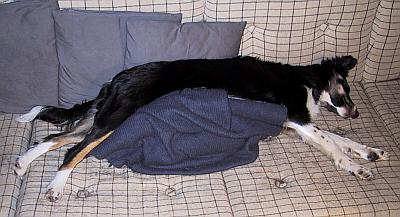 Phew, you have to relax in between the sheep sessions, and Dot know how...


Dot herding in Denmark in January 2004.


Owner
Dennis Melhede
Brøndgraverensvej 10
3220 Tisvildeleje
DK, Denmark
---
These pages are maintained by Dennis Melhede
webadmin@kennel.dk
Last update (this page): 24. January, 2004