Champ
---
Emil Jean-Pierre (Champ) is a black/white male, born 18 may 1996. Champ is a true family dog. He looks afther the children and the chickens. But when we go to the sheep he change into a real sheepdog. Just like his dad, Brice. This is a real champion. And where water is, there is Champ. He likes to swim. When there's ice in the water he still goes swimming.
Champ as pup.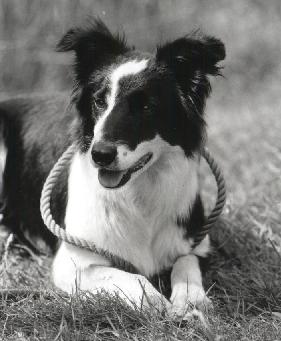 Champ's mother Gale.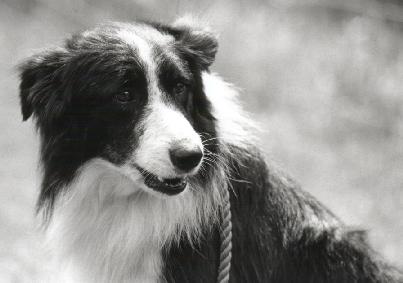 Champ's father Brice.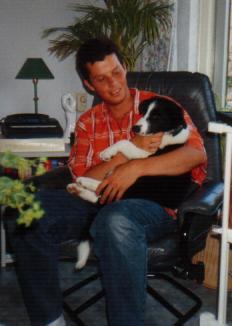 Champ enjoying life.
Pedigree of Emil Jean-Pierre "Champ"
Brice
Brook
Tansterne Jeff
Mist
Floe
Pete
Lucky
Gale
Moss
-
-
Peg
Glenn
Bess
---
These pages are maintained by Dennis Melhede
webadmin@kennel.dk
Last update (this page): 12. October, 2001